They were very professional and seem like a good group of people.
I was amazed at the service and soo thankful for this company. I will pray they are blessed abundantly!!
Other shops recommended much more work than was required, these guys help keep it safe and reliable on a budget.
This place is top notch, their pricing is fair, and they aren't trying to sell me anything that is not needed.
WE FIX IT RIGHT THE FIRST TIME
At Alamo Diesel Service, we make every effort to give you the best possible auto repair service for your car or truck. We won't just throw parts at a problem; we believe in solving the cause of the issue. We believe in transparency with the customer through honesty and going above and beyond expectations.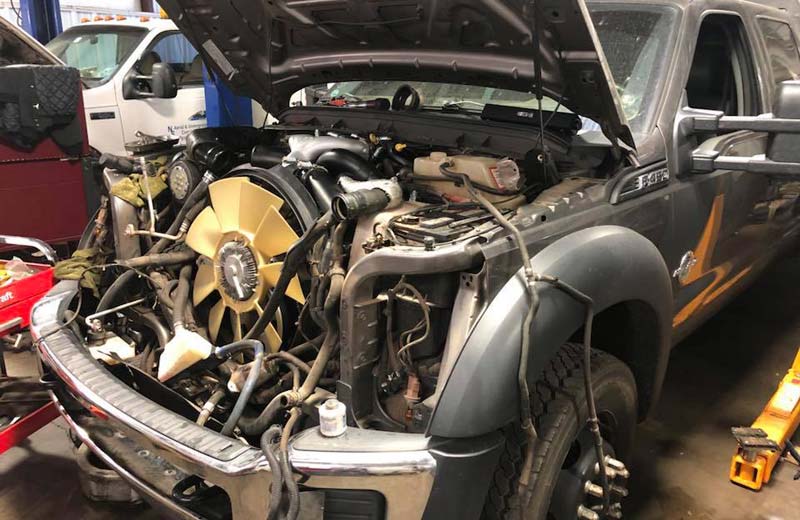 Welcome to Alamo Diesel Service
Since 2011, Alamo Diesel Service has provided honest and professional diesel repair and auto maintenance services to the people of Boerne and the surrounding areas. The quality certified technicians at Alamo Diesel Service employ today's latest diesel technology and are equipped to handle all major and minor repairs on domestic and foreign vehicles. Read more...
Call us for an appointment at (210) 496-9544, or stop in and see us at the first sign of trouble! Let us keep your car or truck safe, and ready at all times to move your family to its destination!
The safety of your vehicle, passengers, and yourself hinges on the condition of your brakes. Proper brake maintenance is not merely a choice but a… Read more